We often get this question in prop making and special effects applications. As an example, if you're using silicone to create props, it may make more sense to create a silicone skin backfilled with foam instead of a solid silicone part. Silicone skin backfilled with foam is much lighter and easier to handle and it costs less to manufacture. See a tutorial on this process here.
Urethane foam will not adhere to silicone rubber unless there is a mechanical bond of some sort. As demonstrated below, when silicone rubber is still in its "gel" state, add a layer of cotton or polyester fiber. Allow the silicone rubber to cure and then cast the urethane foam against it.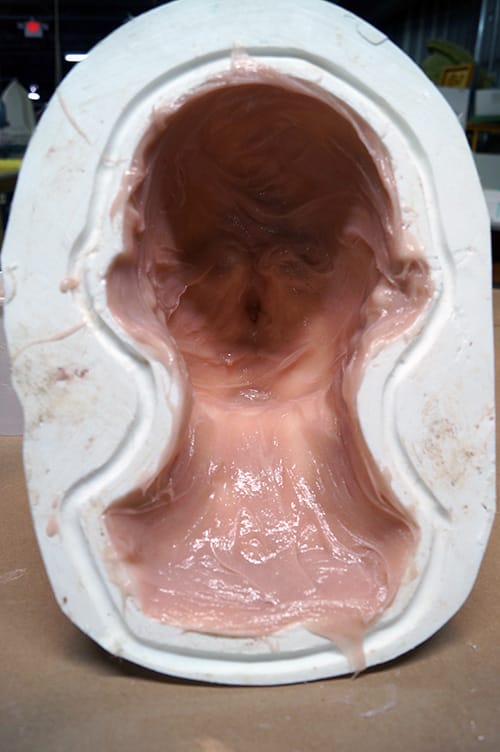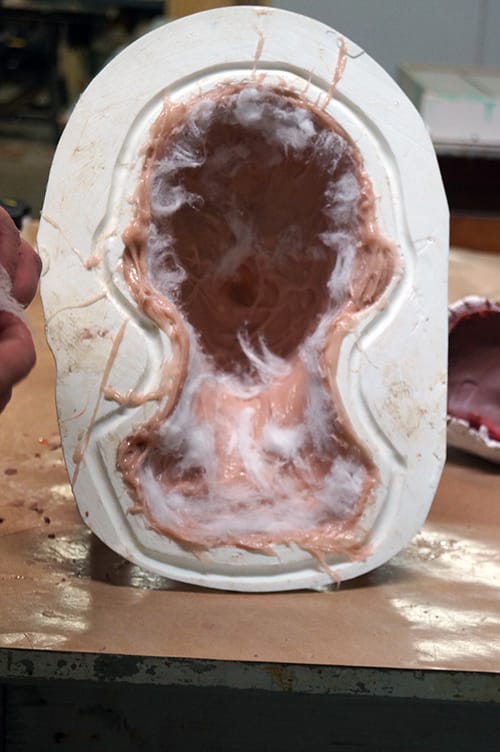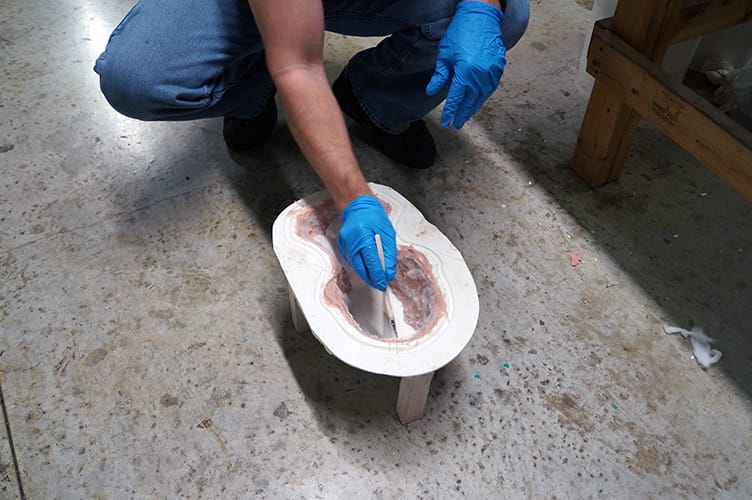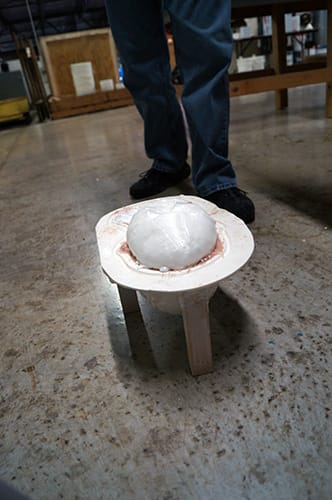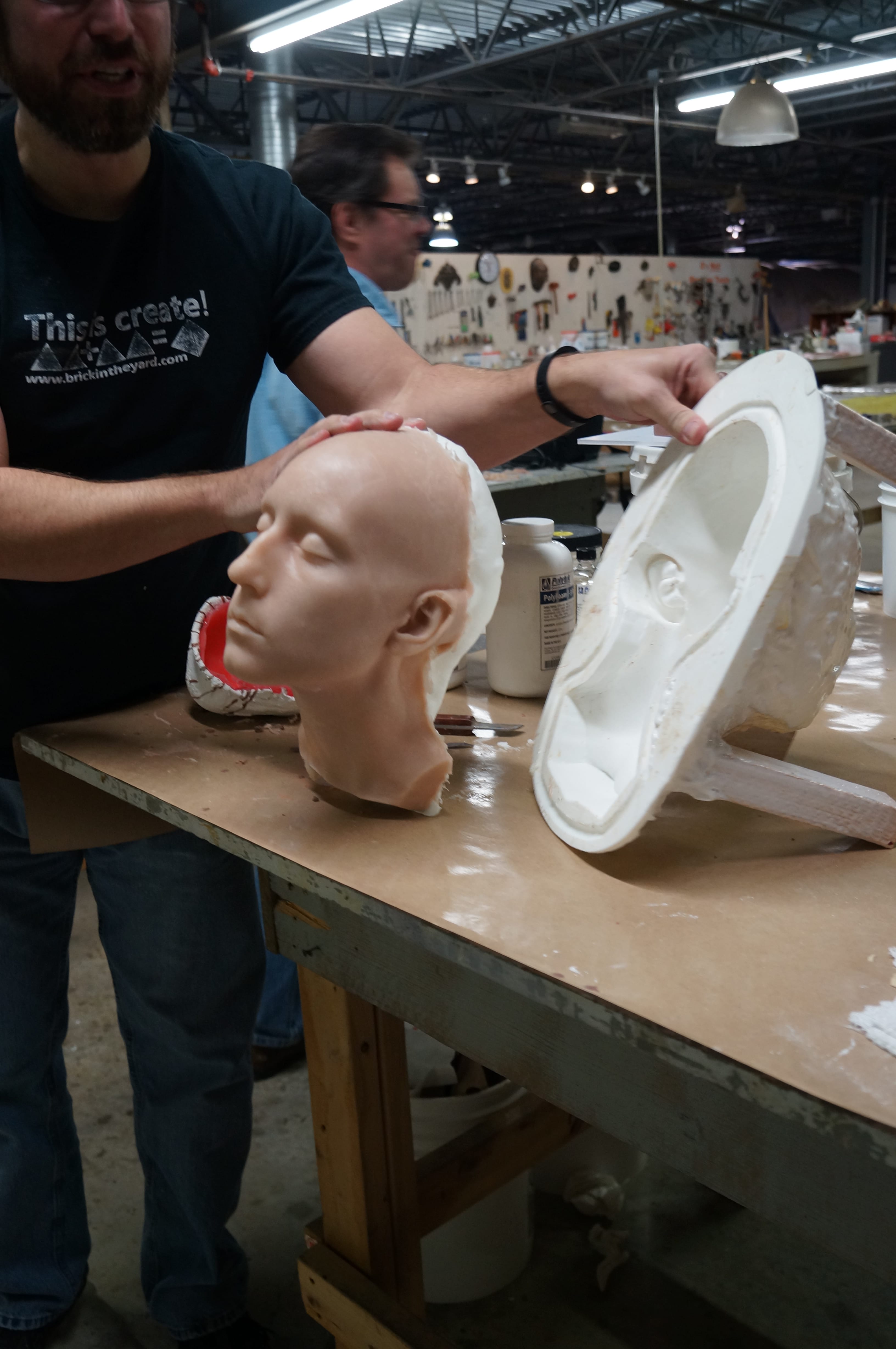 Alternatively, when done correctly, a silicone foam, like PlatSil® Silifoam, will bond to Polytek platinum-cured silicone rubber without the need for a mechanical bond.
PlatSil SiliFoam is a platinum-cured silicone foam with a free-rise density of 15 lb/ft³. This product has a 1A:1B mix ratio, ~45-second cream time and ~30-minute demold time.

The process is similar to casting urethane foam; however, the addition of cotton or polyester fiber is unnecessary. Casting the foam before the silicone has fully cured is the most effective method.