Architectural reproduction and restoration specialists use Polytek liquid mold rubbers to make molds of aging or damaged ornate architectural elements like brackets, panels, corbels, cornice moulding and statuary. From these molds, reproductions of damaged elements can be cast in the controlled environment of a mold shop. Production molds allow repeated casting of the new architectural element in concrete, glass fiber reinforced concrete, plaster, plastic, fiberglass, or other casting media as required for interior or exterior mounting.
Depending on the size, shape and location of the architectural element, a number of mold making techniques can be used, including poured, brush-on and spray methods.
The following tutorial features the making of a one-piece, brush-on Polygel® 35 polyurethane rubber mold and a two-piece Poly 1512X Liquid Plastic mold shell. The purpose of the mold is to later cast concrete copies of this decorative architectural piece.
Tutorial: https://www.polytek.com/tutorial/tutorial-brush-rubber-mold-decorative-architectural-element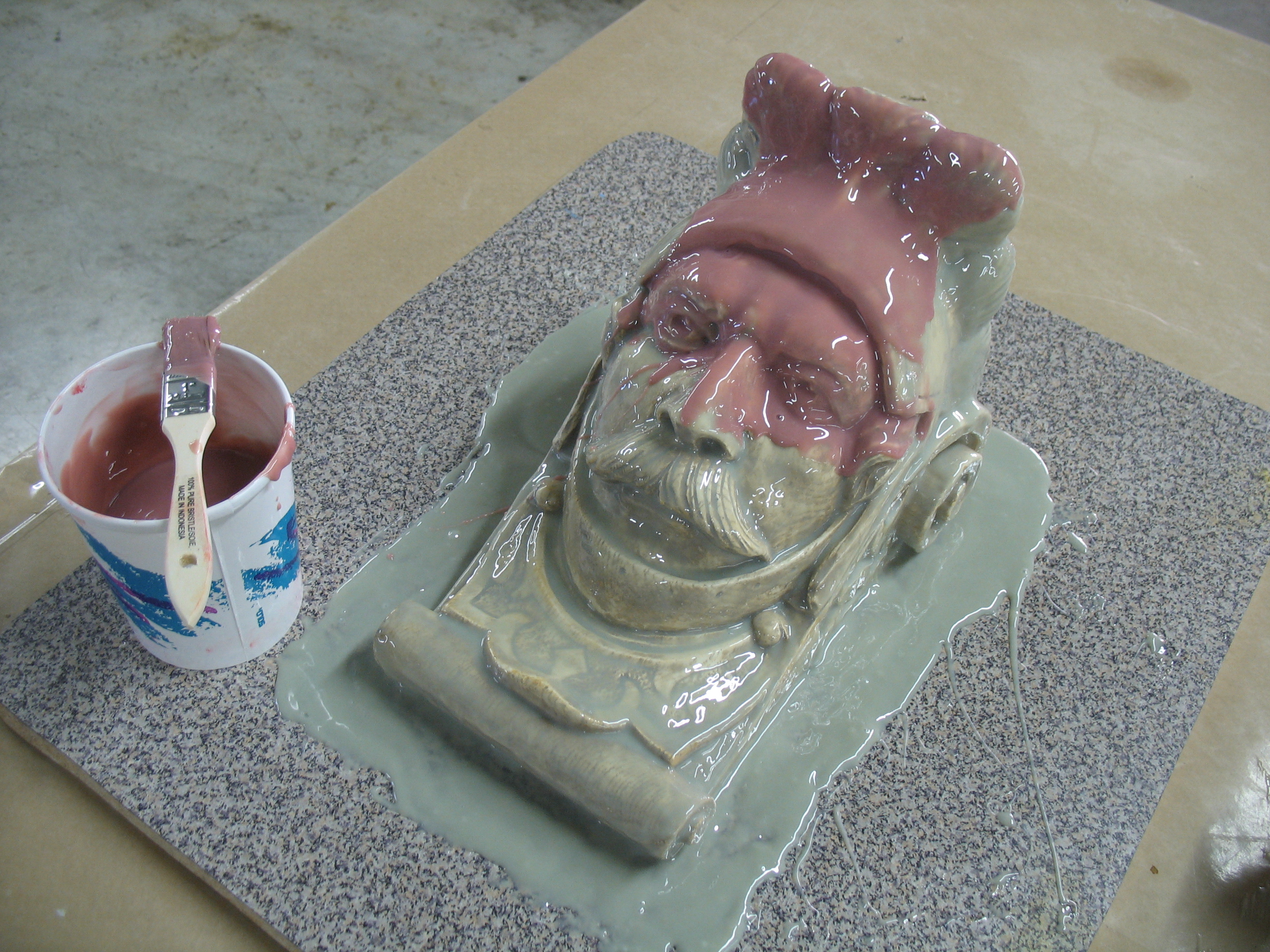 In the tutorial below, we visited a commercial building that was being updated for reopening. A series of identical plaster columns lined the large space and some were damaged. To replace the damaged columns, a rubber mold was made of an identical intact column in order to cast plaster replacements.
Step-by-step written article:
Video tutorial: